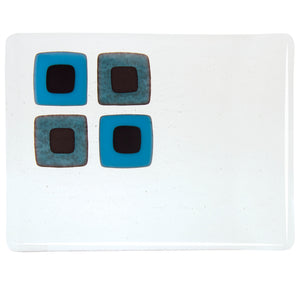 1009-50 - Reactive Ice Clear Transparent Bullseye Thin Sheet Glass 2mm 

Hobby Sheet- approx. 8.5 x 10 in.
Half Sheet- approx. 17 x 20 in.

**Bullseye Thin Half Sheets are available for in-store pick up only. **

*Special reactive properties - These glasses do not contain sulfur, copper, or lead but may react with copper-bearing glasses, copper leaf and silver.
Bullseye Tested Compatible